Home Page
Board Members
PPS Statutes
Join us
Contact
Events
EVENTS


The February seminar is coming soon :)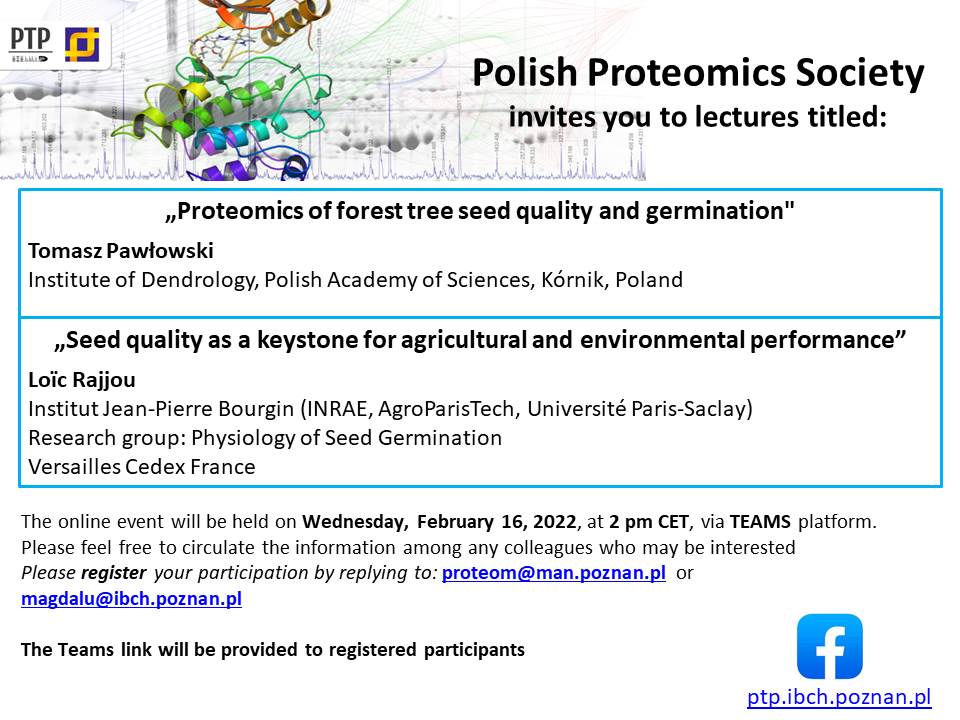 The next online seminar organized by Polish Proteomics Society is coming!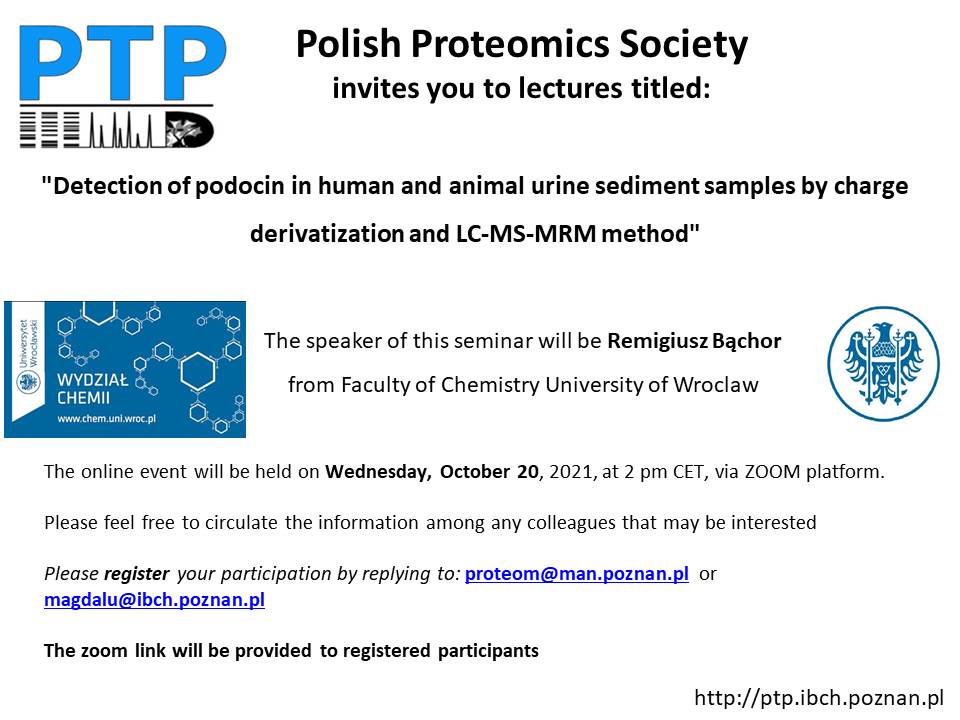 Polish Proteomics Society invites you to the next free online seminar!





Dear Friends and Colleagues,
On behalf of the Polish Proteomics Society and Finnish Proteomics Society I would like to invite you to the Spring Proteomic Highlights, an online meeting devoted to problems of modern proteomics and proteogenomics in human disease research. The speakers of the seminar are Dr Javier Alfaro Dr Tuula Nyman.
The online event will be held on Wednesday, April 14, 2021, at 2 - 4 pm CET, via ZOOM platform.
Please register your participation by replying to: proteom@man.poznan.pl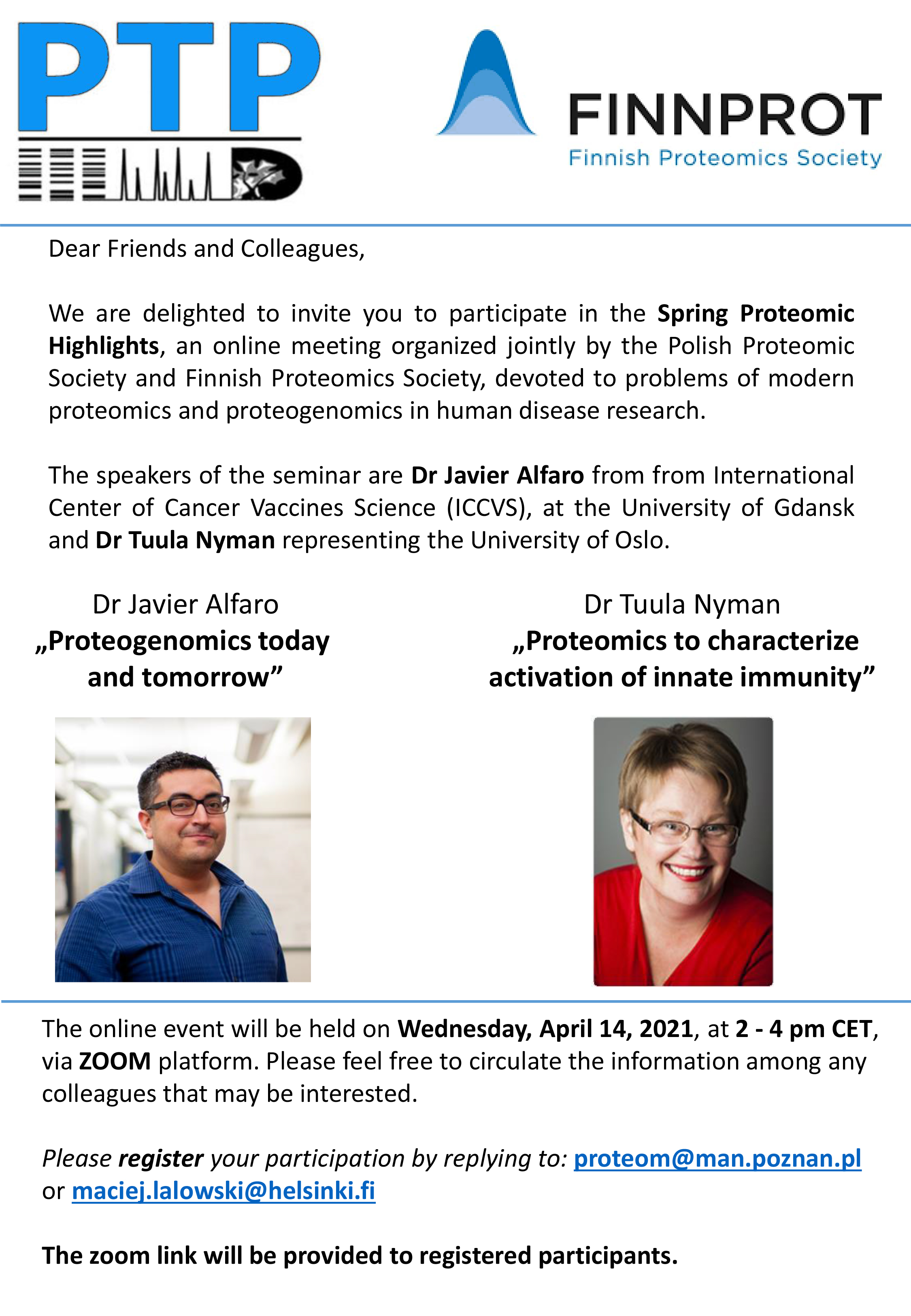 Zapraszamy do udziału w XXIV Gliwickich Spotkaniach Naukowych, w piątek 20 listopada 2020 w formule online. W programie sesja "Proteomics and Metabolomics", zaplanowana od godziny 9.00 do 11.30. Udział w konferencji jest bezpłatny, wymagana jest jednak rejestracja uczestnictwa.

22-10-2020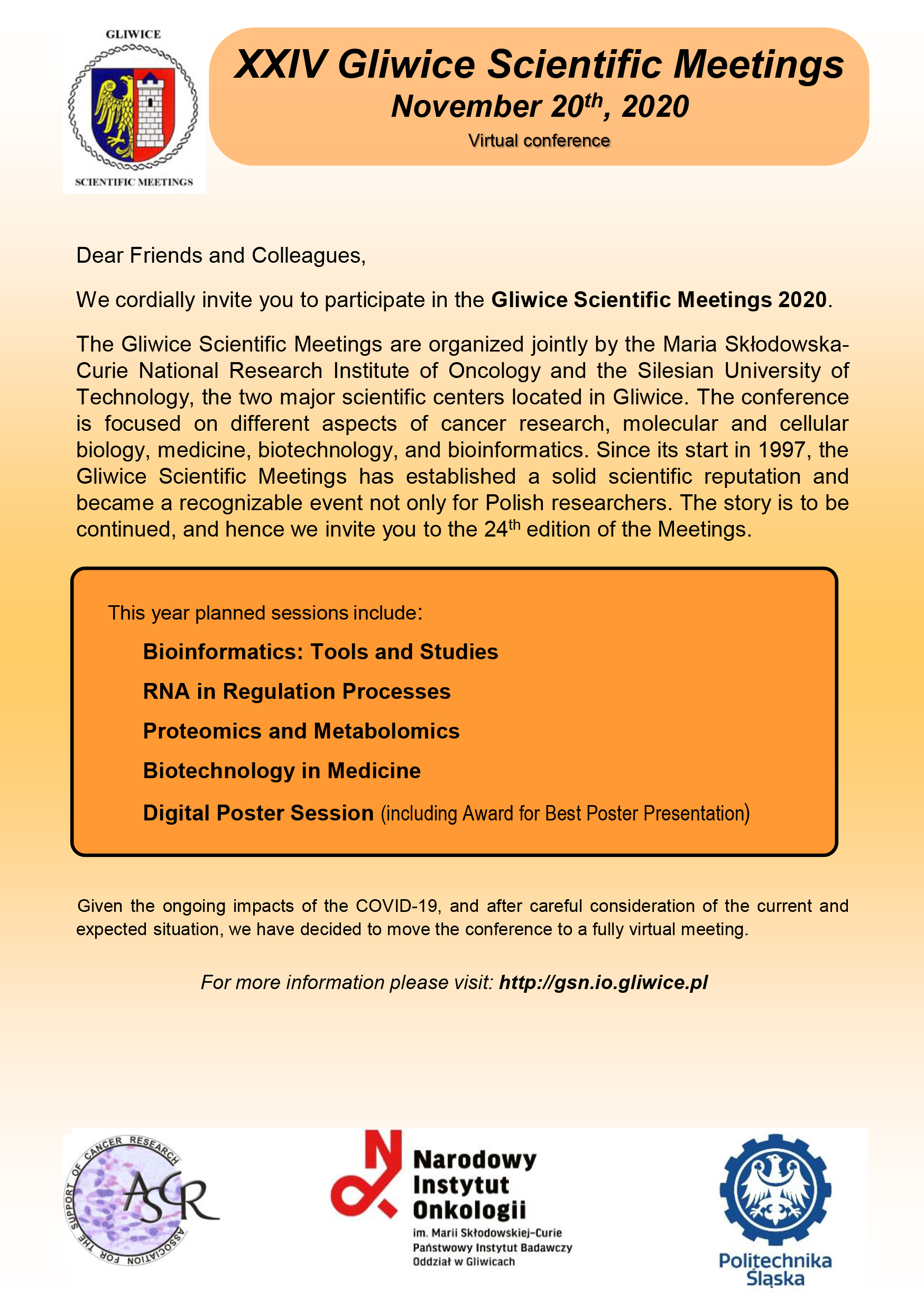 Zapraszamy do wzięcia udziału w wirtualnym seminarium organizowanym przez Mass Spectrometry Imaging Society


15-10-2020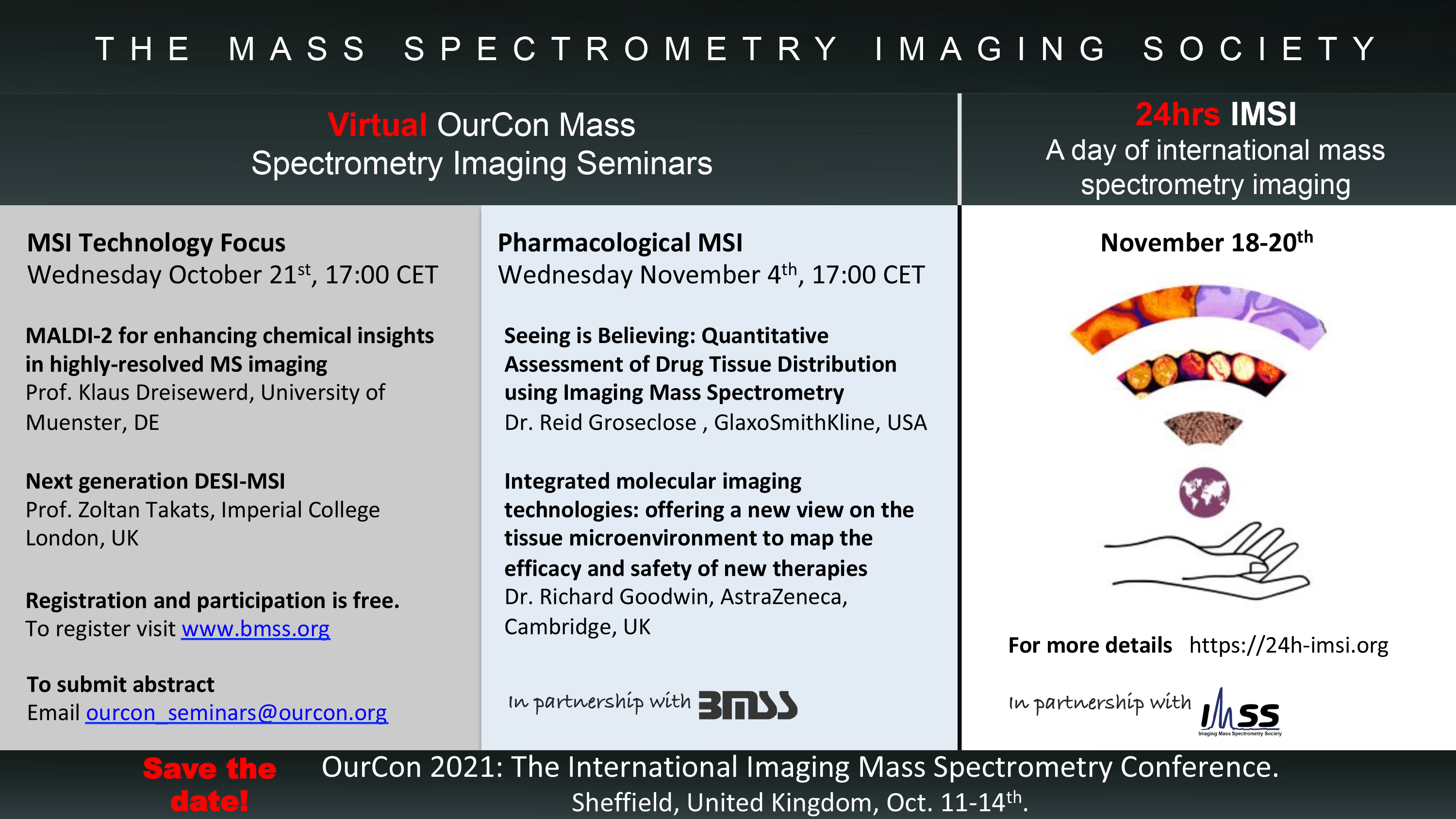 12-03-2020